The future of the site occupied by the old Howick library is uncertain after Auckland Transport (AT) advised they have no plans for the land parcel at 16 Fencible Drive.
The library has sat unoccupied since 2011. Over that period it was used as a makeshift storage area for local market stallholders and has recently been closed to former community group key holders the Howick Village Association.
The building is structurally unsafe and has had past issues with asbestos. It is derelict inside and showing signs of significant water damage and the air is thick with a pungent odor.
Subsequently, the property has not been available for leasing purposes.
Auckland Council's development arm Panuku stated in August 2019 that the "Potential to explore (sic) idea of developing hybrid commercial/community space, including residential housing outcomes" and added "further engagement with the board is dependent on AT (Auckland Transport) confirming transport infrastructure requirements for the property'.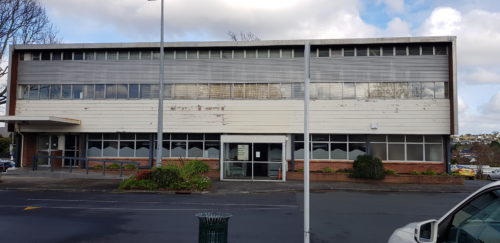 Pakuranga MP Simeon Brown had pushed for resolution on the matter prior to Christmas.
However, in a letter dated 6 January of this year from AT Chief executive Shane Ellison to Mr Brown, Ellison stated AT has now concluded they have no use for the building and/or surrounding area.
"Panuku (previously Auckland Council Property Limited) have managed this property since the establishment of Auckland Council. The property has been part of Auckland Council's property 'rationalisation' process since 2011 the aim of which is to decide if council should retain the property, or if it is suitable for sale.
Part of this process involves discussion and integration of planning with Council Controlled Organisations. Since 2011, Auckland Transport has considered three major projects that may require land in Howick: the Eastern New Network(a plan to expedite eastern travel times), AMETI Eastern Busway and the Airport to Botany project.
With three large projects planned in Howick, all with potential to need land near Howick, Auckland Transport maintained its interest in 16 Fencible Drive. The most recent consideration was about whether bus network changes related to the Airport to Botany project will require supporting infrastructure that would need this land.
At this time, the business case for the Airport to Botany project is near completion and although not finalised, Auckland Transport is able to confirm that the property is not required. This is the final project requiring consideration and Auckland Transport has advised Panuku that it does not have a transport requirement for this land."
So for the moment the building will remain, with the site ripe with development potential.
What do you think should be done with the land? E-mail jim@times.co.nz