Level 3 restrictions are continuing to confuse and frustrate people who need to send parcels during the Covid lockdown.
There appears to be a lack of clarity about which NZ Post sites can accept parcels for delivery.
A customer approached the Times regarding an incident where their parcels were refused by a staff member at an east Auckland NZ Post outlet, who stated they could not take them due to level 3 restrictions.
On this occasion the NZ Post services were contained within a bookstore that was open for business, (albeit with barricades and other preventative measures) and customers were even being asked to complete a contact tracing register.
The customer was directed to a Half Moon Bay pharmacy that offers postal services, and they were able to accommodate. The 4-kilometre journey took the customer, a Howick local, considerably out of their way, and was complicated by a lack of public transport options, causing them to be late for work.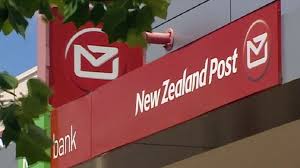 The refusal seems to contradict the NZ Post website that offers an answer to the frequently asked question,'Can I still send a personal parcel within New Zealand during alert level 3?', which is answered with 'Yes. you can do this by visiting one of our NZ Post retail outlets.'
It goes on to provide a link to a Postshop locator which allows the browser to check which branches are open.
NZ Post has also chosen to apply a surcharge to parcels heading offshore. Their website states; 'Due to Covid-19 there has been an increase in air freight charges with the airlines NZ Post uses to send parcels overseas'.
The Times approached NZ Post for comment, and a spokesperson advised; "Our partners in the retail network are confined by the rules of operation under Level 3. This means not all of the retail network is allowed to open, the easiest way to find out if your local store is operating is by using the post shop locator on our website."
She added," Customers are able to book couriers to come and collect parcels from their homes or wherever they maybe – this can be done via our website too."
The Times then queried why some outlets are not allowed to offer postal services despite them being open and trading other goods (aside from postal),and the spokesperson replied " It is up to our partners to get clearance from MBIE on whether they can open. Some of our partners, such as chemists or supermarkets, as essential services, have already been open."